Slap Shot Tribute


"I was trying to capture the spirit of the thing." - Dickie Dunn to Reg Dunlop, 1977

Links (other Slap Shot Sites)

Slap Shot: Where are they now?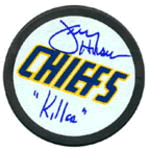 An old Classic!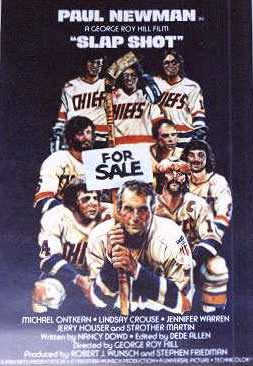 A New Classic?


...Or just a wannabe?
Movie Summary: Set for release direct to Video (and DVD) on March 26, 2002, "Slap Shot 2: Breaking the Ice" was filmed in Canada on an $8 million budget.The story line is that the Chiefs have been bought by a family oriented company and the team is coached by a woman. They are now called the "Super Chiefs". In this scene (which is the final scene) which we bring you exclusive photos, the audience is supposed to be fans of the "Ice Breakers" the team they were playing against. When some fights broke out (what do you expect from the Chiefs?) the crowd were supposed to act like they were displeased. But around the 3rd period, the "Hanson Brothers" are back and the whole team is wearing their old Jerseys again. . The actors who portrayed The Hanson Brothers are only doing a cameo role in this movie and are not the full feature of the story line.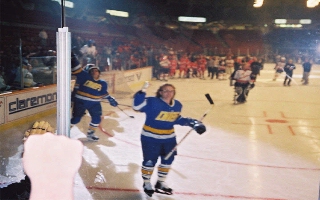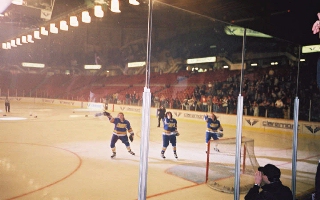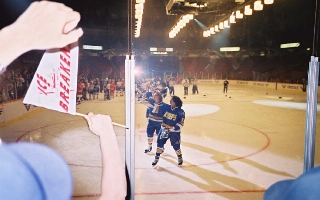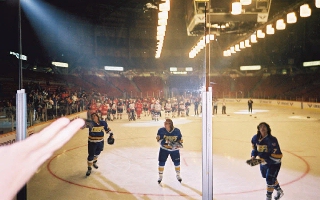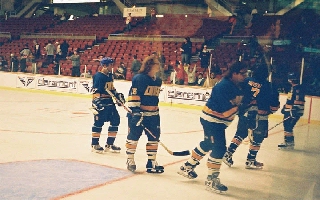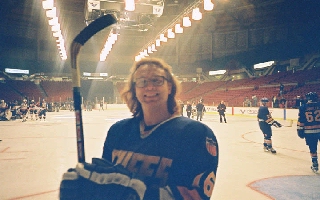 Click here to read what the critics are saying... but I strongly suggest that you should just go rent it yourself first before you read these reviews... buy lots of kleenex or the Captain!