Kadi Mae Enterprises
About Us
We are a fishing family living in the county of Antigonish, Nova Scotia, Canada (click here to see where we are).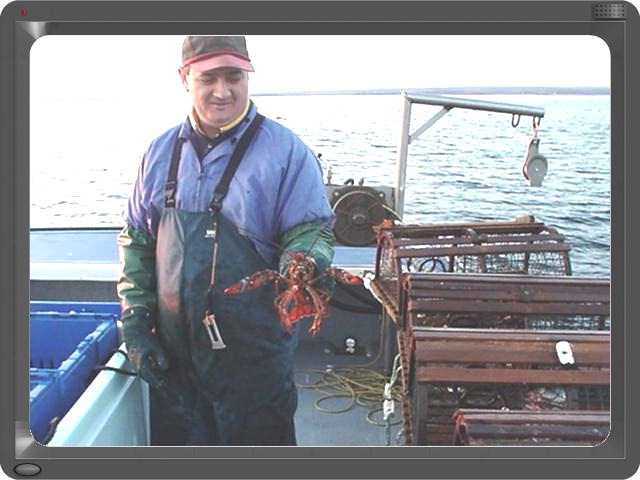 The Beaton family has fished these waters for generations. Darrel and Betty run Kadi Mae Enterprises but even the kids Kadi, Finley and Sara (and sometimes Rudy) are involved in the family business… making the occasional trip lobster fishing, painting numbers on bouys, or helping make new traps, and so forth.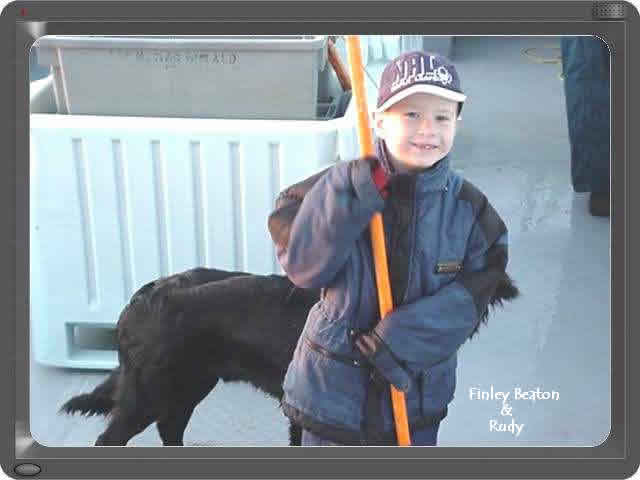 Primarily we fish lobster and tuna fish. Our company is named after the "Kadi Mae", our 43 foot Gallion style fishing vessel. Allister Beaton also fishes and lives close to his son Darrel. Allister's boat is the Rusty Rhen, almost an exact twin to the Kadi Mae, both built at the same time by the same builder.